Triumph Demo Truck – Tacoma, WA
June 17 @ 9:00 am

-

6:00 pm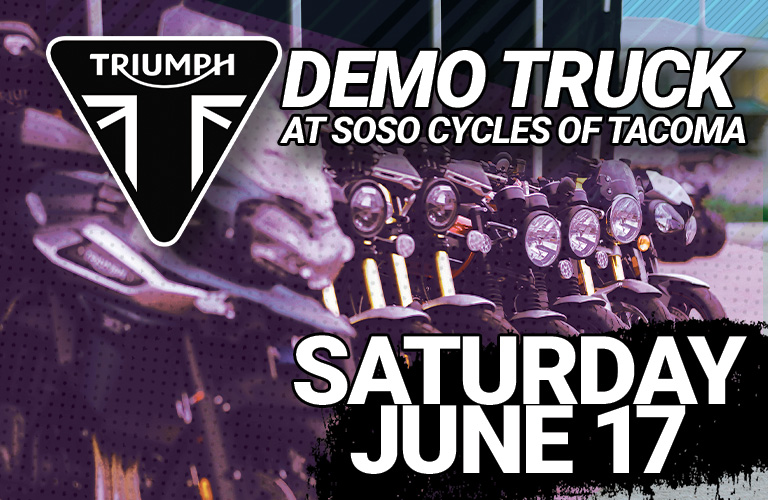 We're going hard into the Triumph Motorcycle world and hosting the Triumph demo rig on Saturday June 17th from 9am – 6pm. We'll be offering demo rides on a WHOLE bunch of new Triumph motorcycles on a first come, first served basis so plan to get here early if there's a particular model you want to experience.
In addition to a whole bench of demo ride opportunities, we'll also be grilling up some lunch grub and offering some in-store, one-day specials to those that swing by. It's gonna be a good day to be as SoSo Tacoma!
All demo ride participants must have a valid motorcycle license and their riding gear including a DOT-approved helmet, gloves, boots, jacket and pants. If you don't have all that gear, we can help with that! Also, all demo ride participants must complete a Borrowed Vehicle Agreement and take responsibility for the motorcycle while it's in their possession. It doesn't happen often but we want to be very upfront about the demo ride deal. If you bin it, you buy it… Or at least the damaged bits and labor to replace them.
Okay enough of the disclaimer stuff. Look forward to seeing you at our first (but not last) Triumph demo event on June 7th!